ZYGMUNT HAUPT | LIFE AND WORK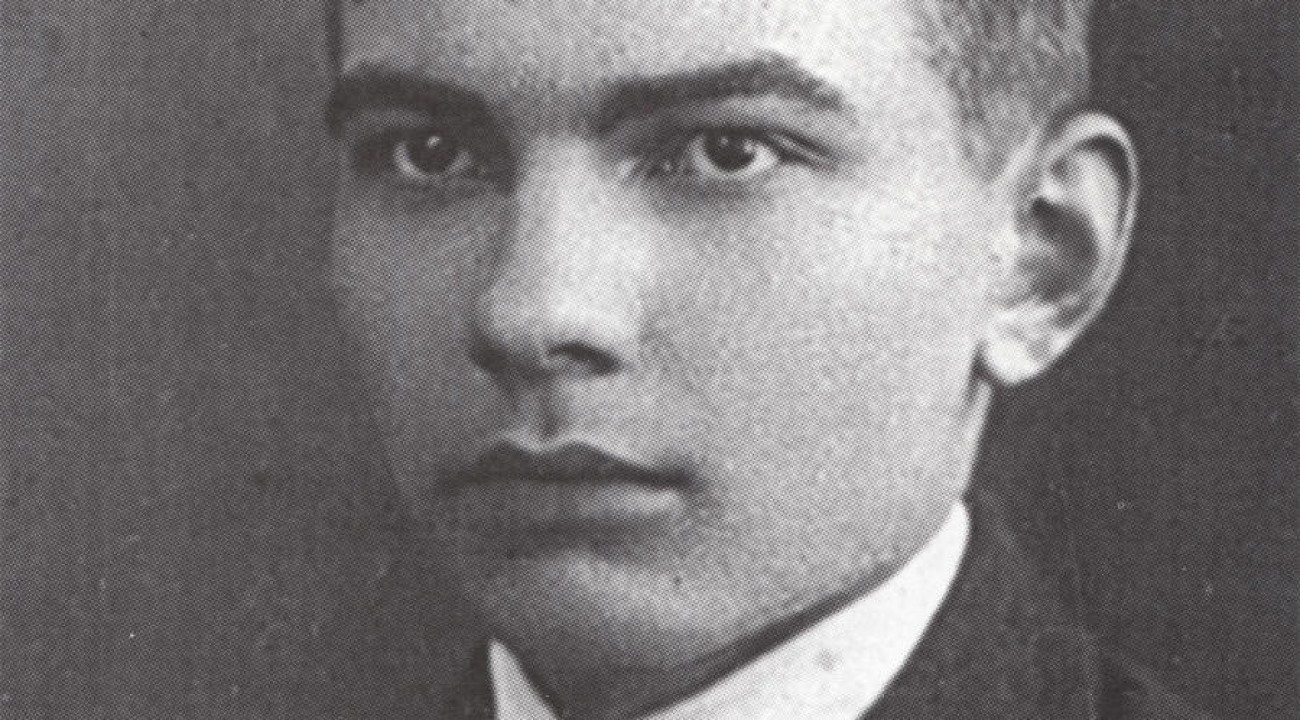 Born on the 5th of March in 1907 Ulashkivtsi (Chortkiv powiat, Tarnopol voivodeship), died on the 10th of May  1975 in Winchester (Virginia, USA). Writer of prose, painter, translator, journalist.

He started his education in 1918: In Tarnopol, then in Jarosław, passed his matura exam in 1924 in Lviv. He studied engineering (1924-25) and architecture (1925-26) at the Lviv Polytechnic, and urban planning at Sorbonne (1931-32), but he did not finish any of those faculties. He did finish a course in the Volodymyr-Volynskyi Artillery Reserve Cadet School (1928-29), where he achieved the ranks of: bombardier, corporal officer cadet, platoon leader of officer cadet of the reserve force. He then thrice participated in reservist military exercises: in 1931 in Chełm (which got him promoted to reserve second lieutenant), in 1933 in Przemyśl, in 1936 w Stryi.
In 1933-34 he actively participated in Lviv's cultural life, he was a member of "Rybałci." This ephemeral literary group gained their secure place as "Kolumna Rybałtów" in "Krytyka i Życie," the addition to Lviv's newspaper "Dziennik Polski." In 1935 he made his debut as a writer in Cracow's illustrated weekly "As" magazine, where he published his story "Cel" (written together with Władysław Jan Turzański). In 1936-38 he has been publishing his works in "As" and in "Dziennik Polski," he has also been admitted to Lviv's department of ZZLP (the Trade Union of Polish Writers).
Mobilised in 1939, he took part in the September campaign as commander of the 1st Platoon of the 1st Battery of the 16th Motorised Artillery Division of the 10th Brigade of Motorised Cavalry under colonel Stanisław Maczek. Detained with the entire brigade in Hungary, he got across to France and joined the forming Polish army; he was stationed in Brittany (Coëtquidan), where he worked with Tymon Terlecki of the "Polska Walcząca" weekly, and in Provence. He did not partake in the French-German war. In 1940 he was evacuated to England, and then moved to Gosford House in Scotland, and then to London. In 1941 he was published in "Polska Walcząca" and "Dziennik Żołnierza."
In 1944 he married Edith Norris, an American. In 1943-45 he published his texts in "Wiadomości Polskie Polityczne i Literackie" and in "Nowa Polska." Demobilised in 1946, he moved to New Orleans; he published his works in "Nowa Polska" and in the "Wiek klęski" collection. In 1947-50 he tried to make a living off of his literary work, publishing his works in "Wiadomości," "Tygodnik Polski," and "Kultura," as well as translating his stories to English and publishing them in American literary magazines such as "Accent," "The Chicago Review," "New Directions," "Furioso," "The Nassau Literary Review," "Perspective," "The Paris Review." In 1951 he started working in the Polish section of "The Voice of America" in Now York, which made his financial situation stable. In 1958 he was moved to the editorial board of the "America" monthly in Washington, where he worked as a translator and, on occasion, published notes and reviews.
In 1951-63 Haupt's literary output was only published in "Wiadomości" and "Kultura." In 1962 he began his cooperation with the "Tematy" magazine. In 1963 he received a literary award from "Kultura," and Literary Institute in Paris published his short story collection "Pierścień z papieru." In 1968 he retired, which did not stop him from publishing his works until the end of his days, mainly in "Kultura," but also in "Wiadomości" and "Tematy." In 1968-72 Jerzy Giedroyc planned to publish the second tome of his short story collection but, even though the author prepared it for printing, it was not released. In 1971 Haupt received the Kościelscy Foundation Award. He was buried at the Metairie cemetery in New Orleans.
Thanks to the efforts of Haupt's son, in 1982 the author's archive was moved to the Cecil H. Green Library at the Stanford University in California. In 1989 the Literary Institute published Haupt's collection of prose "Szpica. Opowiadania, warianty, szkice" edited by Renata Gorczyńska and based on the author's project of the second tome, but substantially different from it. In 2007 Spółdzielnia Wydawnicza Czytelnik published his tome "Baskijski diabeł. Opowiadania i reportaże" edited by Aleksander Madyda and including all of Haupt's most artistically precious pieces published on the basis of the author's manuscripts. In 2008 Księgarnia Studencka published a collectioin of works "Z Roksolanii. Opowiadania, szkice, recenzje, warianty" edited by Aleksander Madyda and including the rest of Haupt's prose, published based on the author's manuscripts.
Haupt's prose was also published in France ("L'anneau de papier," [translated by] A. Van Crugten and E. Destree-Van Wilder, Les Editions Noir sur Blanc, Montricher – Paris 1992) and in Germany ("Ein Ring aus Papier. Erzählungen. Aus dem Polnischen übersetzt und mit einem Nachwort von Esther Kinsky. Mit einem Essay von Andrzej Stasiuk," Suhrkamp Verlag, Frankfurt am Main 2003; "Vorhut. Erzählungen, Skizzen, Fragmente. Aus dem Polnischen übersetzt und mit einem Nachwort versehen von Esther Kinsky," "Bibliothek Suhrkamp," Suhrkamp Verlag, Frankfurt am Main 2007).
The key genre in Haupt's works is the short story, though he did also write reportages, essays, and reviews. He started his literary experience from writing fiction stories, but he soon abandoned this convention for autobiographical prose, which he was faithful to until the end of his writing days. Haupt's stories are dominated by the topic of Kresy (pre-war Eastern Galicia), but these are not typically epic works because the presentation of the outside world is subordinate to the contemplation on universal topics – psychological and philosophical ones. Not documenting the past reality, but autoanalysis, the thoughts on the issues of truth, man's place in nature and culture, or the individual conditioning of perception – all from the subjective perspective of the first person in the text – are most important in Haupt's works. The reflection upon oneself and the world is, however, shaped in a literary form, which makes it non-systematic. Haupt uses first-person, memoir, unequivocally autobiographical narration, but he does not put the results of his recollections in chronological order, leaving their associatory arrangement. Almost every one of his works is a sequence of fragments constituting separate thematic entireties, sometimes organised on the basis of the parallelism rule. Haupt's prose is in great part non-fictonal in its character, it is descriptive-discursive, which – when put together with autobiographism and quite often mise-en-abyme – situates it on the border of literature and paraliterature. "Pierścień z papieru," Haupt's only book published during his lifetime, represents a separate genre – a series of stories – structured by the author as a literary autobiography.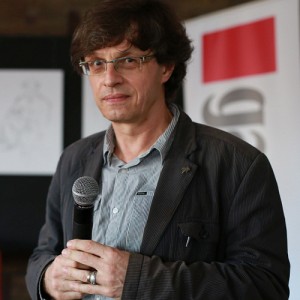 ALEKSANDER MADYDA, PROF. | Professor at the Nicolaus Copernicus University in Toruń. His fields of research are Polish literature of the 20th century, study of folklore, as well as textology and editing. In these fields he has published three monographs ("W poszukiwaniu jedności człowieka i świata. Folklor w twórczości Stanisława Vincenza," Toruń 1992; "Zygmunt Haupt. Życie i twórczość literacka," Toruń 1998; "Haupt. Monografia." Toruń 2012), four editions of poetry collections (M. Pawlikowska-Jasnorzewska "Poezje zebrane" vol. 1-2, Toruń 1993, [3rd ed.: Toruń 1997]; B. Leśmian "Poezje zebrane," Toruń 1993 [3rd ed.: Toruń 2000]; H. Poświatowska "Poezje zebrane," Toruń 1994; J. Czechowicz "Poezje zebrane," Toruń 1997), two of narrational prose (Z. Haupt "Baskijski diabeł. Opowiadania i reportaże," Warsaw 2007; Z. Haupt "Z Roksolanii. Szkice, opowiadania, recenzje, warianty." Toruń 2009), a tome of letters (Z. Haupt "Listy do redaktorów 'Wiadomości'," Toruń 2014), and numerous articles in magazines and joint publications.